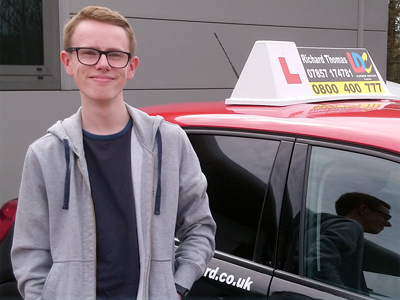 Edward Purvis
Passed 1st Time
Richard was always positive and encouraging and taught me how to evaluate my own driving to learn how to improve, instead of just issuing instructions. He was very calm and reassuring, and i would definitely recommend learning to drive with Richard.
Thank you so much for your help I couldn't have done it without you. Can't thank you enough for helping Edward, the results speak for themselves we are thrilled and very relieved ( Edward's mum ).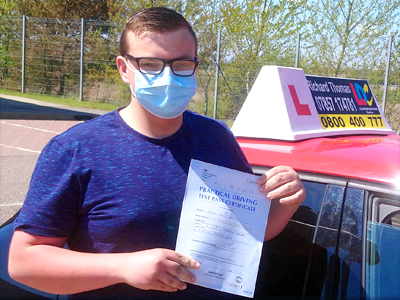 Kieran Hadden
Passed 1st Time
Thank you so much Richard for your patience and calming influence during lessons from Kieran Mum.
I really enjoyed my lessons with Richard. He was always patient and explained everything thoroughly. I am dyslexic and he was fantastic at guiding me through all the theory too. Passed both theory and practical first time. Highly recommend.
Robert Symmonds
Passed
Robert passed at Aberdeen North.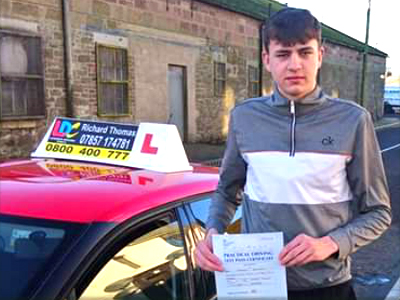 Fraser Jameson
Passed
Fraser passed at Montrose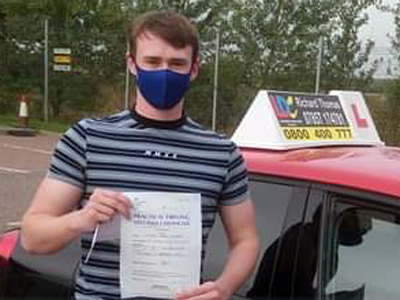 Robbie Crichton
Passed 1st Time
Robbie passed first time at Aberdeen South.
Nathan Gronneberg
Passed 1st Time
Great Teacher, very informative and enjoyable lessons, would recommend.
Niamh Taggart
Passed 1st Time
I received driving lessons from Richard after which I passed my driving test on the first try. I would recommend him as an instructor for any learner drivers. Richard explains everything clearly and makes you feel at ease to ask any questions. I also benefited from run down chats at the start and end of lessons to discuss your specific goals and areas of improvement each week. He will give you space self evaluate on your progress and then offer his professional advice and a lesson structure. I felt very prepared going into my driving test and if you choose Richard as an instructor you will too.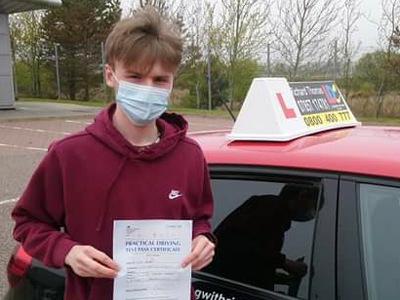 Euan Hunter
Passed 1st Time
Richard is a great instructor,taught me everything I needed to know in an informative way and was a big part of me passing first time.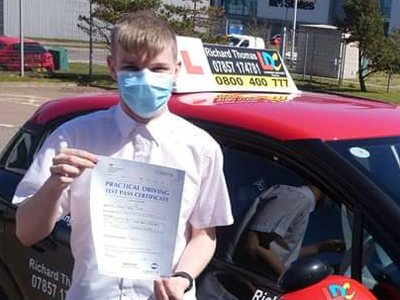 Aidan Clark
Passed 1st Time
Richard was a great instructor from the start, and helped me go from completely new learner to getting me through to test standard. Thank you Richard for all your time in teaching him. You made it a very pleasant and calm experience from Aidan mum.